What is Europol?

Europol is the European Union's law enforcement agency whose main goal is to help achieve a safer Europe for the benefit of all EU citizens. It is done by assisting the European Union's Member States in their fight against serious international crime and terrorism.

Almost 800 staff at Europol headquarters in The Hague, the Netherlands, works closely with law enforcement agencies in the 27 EU Member States and in other non-EU partner states such as Australia, Canada, the USA and Norway.

The agency uses its unique information capabilities and the expertise of its staff to identify and track the most dangerous criminal and terrorist networks in Europe. Law enforcement authorities in the EU rely on this intelligence work and the services of Europol's operational coordination centre and secure information network, to carry out over 13 500 cross–border investigations each year.

Europol officers have no direct powers of arrest but support EU law enforcement colleagues by gathering, analyzing and disseminating information and coordinating operations. Our partners use the input to prevent, detect and investigate offences, and to track down and prosecute those who commit them. Europol experts and analysts take part in Joint Investigation Teams which help solve criminal cases on the spot in EU countries.

Currently 145 Europol Liaison Officers (ELOs) are based at Europol headquarters. These ELOs are seconded to Europol by the EU Member States and our non-EU partners. They guarantee fast and effective cooperation based on personal contact and mutual trust.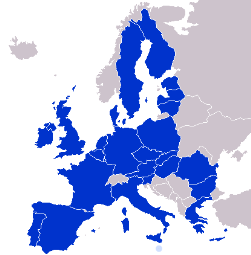 Europol mandate

The main tasks of Europol are to:
collect, store, process, analyze and exchange information;
notify Member States of any connections between criminal offences concerning them;
assist Member States in investigations and provide intelligence and analytical support;
request Member States to initiate, conduct or coordinate investigations in specific cases and suggest the setting up of joint investigation teams;
draft threat assessments and other reports.
Based on Decision 2005/511/JHA on protecting the euro against counterfeiting, Europol is also designated as the central office to combat counterfeiting of the euro.

In matters where Europol has competence, its staff may participate in joint investigation teams. However, they may act only in a supportive capacity and may not take any coercive measures. The staff may provide information processed by Europol directly to the members of joint investigation teams.

Europol provides:
support centre for law enforcement operations
hub for criminal information and organisations
centre for law enforcement expertise
one of the largest concentrations of analytical capability in the EU
regular assessments and reports
high-security, 24/7 operational centre
central platform for law enforcement experts from the European Union countries
Each Member State is to designate a national unit, which is the ORFK NEBEK Office to act in Hungary as the sole liaison body between the competent authorities of its Member State and Europol. Only under conditions determined by the Member State in question may direct contact be permitted. Each national unit is to second at least one liaison officer to Europol, who will make up a national liaison bureau. These officers are to represent the interests of their national units and facilitate information exchanges between these units and Europol.

Europol may process information and intelligence, including personal data, for the purpose of carrying out its tasks. To this end, a Europol Information System and analysis work files are established. Data entered into the system may concern persons who either have committed or are suspected of planning a criminal offence. It may consist of data relating directly to the person (name, nationality, social security number, etc.) and the offence committed. National units, liaison officers and Europol staff may input and retrieve data directly from the system. The designated competent authorities of Member States may merely search the system to ascertain that the data which they are requesting is available. Analysis work files may be opened by Europol to assemble, process and use data needed to assist in criminal investigations.
In addition to the data on persons who have committed or are suspected of committing an offence, the files may contain data on witnesses, victims as well as contacts and associates of the offender.

Any personal data retrieved from Europol may only be used by the competent authorities of Member States for the purpose of preventing and combating crimes. Europol may only use personal data to carry out its tasks. A Member State or third country or body may lay down further restrictions to the use of certain types of data it has communicated.

Europol may only hold data in data files for as long as is necessary for the performance of its tasks. Three years after input at the latest, the necessity for storing the data is reviewed. A data protection officer will ensure that personal data is processed lawfully.


Control of Europol, Data Protection



Europol handles a vast amount of sensitive information about citizens and must ensure the rights of individuals when using this information. As a safeguard, the 2009/371/JHA Council Decision of 6 April 2009 establishing the European Police Office (Europol), (Europol Council Decision), which set up both Europol and the Joint Supervisory Body (JSB), contains a number of provisions relating to personal data protection. The main task of the JSB is to ensure Europol complies with these data protection provisions.

The JSB is charged with reviewing Europol's activities to ensure that the rights of the individual are not violated by the storage, processing and use of the data held by Europol. One way in which the JSB fulfils this general task is by carrying out inspections of Europol.

Under the Europol Council Decision the JSB is also responsible for considering whether Europol is following the principles of data protection in a number of specific areas. These specific tasks include examining and commenting on the opening of specific analysis work files; monitoring the permissibility of the transmission of data originating from Europol; examining questions relating to implementation and interpretation in connection with Europol's activities as regards the processing and use of personal data; monitoring the transmission of personal data by Europol to Union institutions, bodies, offices and agencies, third bodies and non-Member States; and drawing up harmonized proposals for common solutions to existing problems.

The JSB is responsible for upholding the rights individuals have in relation to their personal information. This includes considering the appeals of individuals who have requested access to their information but who are not satisfied with Europol's response.
Persons' rights

According Europol Council Decision,:
Under Art. 30 the data subjects are entitled to obtain information on whether their personal data are processed by Europol or you can ask to have such information checked. The communication should be in an intelligible form.
Under Art. 31 the data subjects have the right to ask Europol to correct or delete incorrect data concerning them. Europol shall inform the data subjects by writing without undue delay and in any case within three months that data concerning them have been corrected or deleted. If the data subjects are not satisfied with Europol's decision or if you do not receive a response within three months they may refer this matter to the JSB.
Under Art. 33(2) of the Europol Council Decision the data subjects have the right to ask the national data protection authority, in any of the Member States /in Hungary the National Authority for Data Protection and Freedom of Information (NAIH)/ to ensure that the input or communication of their personal data to Europol are lawful. To achieve this please contact in Hungary the NAIH. The request will be dealt with in accordance with the national law of the Member State in which they made the request.
Moreover, data subjects have the right to ask the JSB, at reasonable intervals, to check whether the manner in which their personal data have been collected, stored, processed and used by Europol is lawful.
There is no charge for exercising these rights. Only you should make a request in writing to ORFK NEBEK Office, or in cases specified above to the NAIH. Your request will then be sent to Europol within one month of receipt. Europol is required to have fully dealt with your request within three months of receiving it.
However, Europol may refuse to provide access to your information to the extent that such refusal is necessary to:
enable Europol to fulfil its tasks properly;
protect security and public order in the Member States or to prevent crime;
guarantee that any national investigation will not be jeopardised;
protect the rights and freedoms of third parties.
When the applicability of an exemption is assessed, the interests of the person concerned shall be taken into account.
If you are not satisfied with Europol's decision you may appeal to the JSB. You may also refer the matter to the JSB if you do not receive a response to your request within three months. In cases when you disagree with the answer of the ORFK NEBEK Office you may launch an appeal to the NAIH, or according to your decision challenge the decision before the court with your eventual claim of loss and damages caused by unlawful data processing.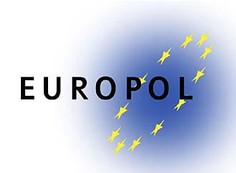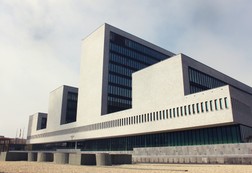 European Police Office (Europol)


Cím: Eisenhowerlaan 73, NL-2517 KK Den Haag, Nederland
Tel: +31 70 302 50 00
Fax: +31 70 345 58 96
Web:https://www.europol.europa.eu/
Contacts: https://www.europol.europa.eu/content/page/inquiry-forms-209

Europol Joint Supervisory Body

Secretariat of the Europol Joint Supervisory Body
Address: Rue de la Loi 175, B-1048 Brussels, Belgium
E-mail: Ez az e-mail-cím a szpemrobotok elleni védelem alatt áll. Megtekintéséhez engedélyeznie kell a JavaScript használatát.
WEB: http://europoljsb.consilium.europa.eu/about.aspx?lang=hu

ORFK NEBEK Office

Address: 1139 Budapest, Teve u. 4-6.
Postal address: 1903 Budapest, Pf.: 314/22
Tel. : +36 (1) 443-5596
Fax : +36 (1) 443-5815
E-mail : Ez az e-mail-cím a szpemrobotok elleni védelem alatt áll. Megtekintéséhez engedélyeznie kell a JavaScript használatát.